Jennifer T. Dane, Esq.
Attorney/ Managing Partner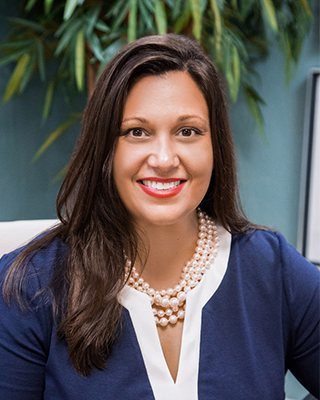 Jennifer began the Law Office of Jennifer T. Dane, PA in 2009 and has spent her entire career focused on helping families through divorce, paternity, and child support cases. While Jennifer is a skilled litigator, she has dedicated much of her career to assisting clients by using alternative dispute resolution services and tools, including collaborative cases, and cooperative cases as well as mediation. Jennifer's notable legal accomplishments are 2010 Seminole County Bar Association Young Lawyer Pro Bono Award, former president of the Seminole County Young lawyer's division, 2017 Nationally ranked Top 10 under 40 Family Law Attorneys and is a current board member of the Central Florida Family Law Inns.
Jennifer Dane is a Florida native born and raised in Central Florida. After completing her undergraduate degree from Presbyterian College in South Carolina and an internship with local Congressman John Mica, Jennifer completed a semester of study at American University in Washington, DC. Jennifer then returned home to Central Florida. During Jennifer's studies at Barry University School of Law in Orlando, Jennifer completed several certified legal internships with Seminole County Legal Aid, Orange County Ninth Circuit State Attorney's Office, as well as being a judicial intern for the Judges in Orange County's Dependency Court.
When Jennifer is not helping her clients, she focuses on serving her local community. Jennifer is the current vice chairman of the Sanford Airport Authority, past member of the Seminole County Planning and Zoning Board and is a past member of the Central Florida Junior League. Jennifer also was recognized in 2019 as a Woman to Watch by the Orlando Business Journal. The most important time Jennifer spends is with her husband, their two children and the family dog. They enjoy spending time together at the beach as well as the adventure of traveling and seeing and experiencing new things.
Kimberly Villalta, Esq.
Associate Attorney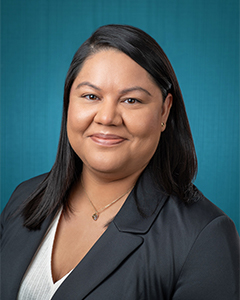 Kimberly is an associate attorney at the Law Office of Jennifer Dane. Kimberly has dedicated her career to assist in family law matters such as divorce, paternity, and child support cases. Kimberly has been practicing law since 2017 and joined the Law Office of Jennifer Dane in 2020.
Kimberly completed her undergraduate degree in Legal Studies at the University of Central Florida and then obtained her law degree from Barry University School of Law in 2017. During law school, Kimberly served as a Certified Legal Intern for the Department of Children and Families. During her time there she zealously advocated for the safety, wellbeing and permanency of children who were abused, abandoned, or neglected. She is a member of the Family Law Section of the Florida Bar association and Legal Aid Society of the Orange County Bar Association where she volunteers as a Guardian Ad Litem.
Kimberly was born in New Jersey and relocated as a child to Florida. She enjoys listening to podcasts and spending time with her many pets.
Taylor Selig, Esq
Associate Attorney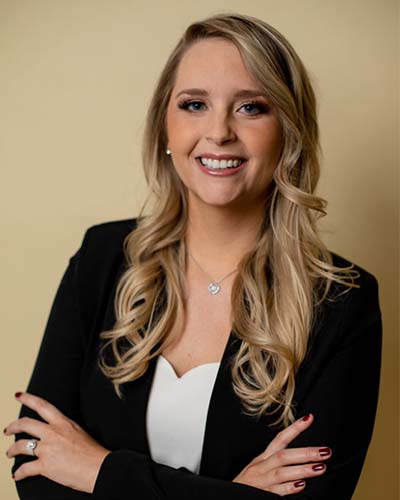 Taylor is an associate attorney at the Law Office of Jennifer T. Dane. Taylor has an undeniable passion for family law and has in turn focused her scope to cases such as divorce and paternity. Taylor prides herself in taking a customized approach to meeting the emotional needs of her clients, while also being a fervent advocate for their rights.
Taylor completed her undergraduate degree in English at Murray State University before attending Florida Coastal School of Law and graduating with her Juris Doctorate in 2017. During her time in law school, Taylor dedicated 130 hours to pro bono work in her community and received the Pro Bono Honors award during graduation. Taylor was selected as the Young Lawyers Chair of the Seminole County Florida Association for Women Lawyers and is currently an active member in the Seminole County Inns of Court.
Taylor is originally from Louisville, Kentucky and moved to Florida to attend law school. Taylor enjoys an active lifestyle and participates in community organizations that help her grow both personally and professionally.
Michelle Quick
Lead Paralegal/ Office Manager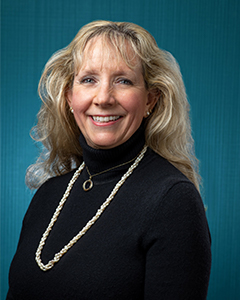 Michelle is the lead paralegal, as well as office administrator. Michelle handles communication with clients of our firm, as well as with the judicial community. Over her 30-year career, Michelle has handled family law, bankruptcy, and civil cases. Since moving to Central Florida in 2004, she has handled insurance defense and family law, and has handled family law cases solely since 2015. Michelle joined Jennifer Dane and her firm in December 2015.
Michelle moved to the West Coast of Florida from Texas/North Carolina. Her immediate family still resides on the West Coast of Florida and North Carolina. Michelle graduated from Largo High School in 1985 and secured her Paralegal Degree from St. Petersburg College in 1990. Michelle and her daughter relocated to the Central Florida area in February 2004.
Michelle's daughter who graduated from Penn State in 2018 with a BS degree in Electrical Engineering currently resides in Maryland. Michelle enjoys reading, traveling, and watching sports, with baseball as her favorite pastime. Currently, Michelle resides in Seminole County.
Mara Bobay
Discovery Paralegal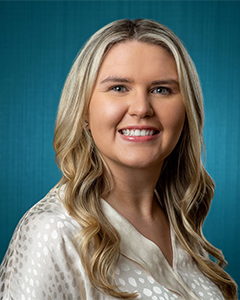 Mara is a legal assistant for the office, she handles the communications with clients and handles all of the mandatory disclosures in the office. She has been with the firm since 2019 where she started her legal career. She has aspirations of attending law school and learning the inner workings of the legal industry.
Mara graduated in 2019 from the University of Central Florida with her bachelor's degree in political science. She enjoys working in and learning about law as well as politics. She previously worked in the Florida Senate for a legislative session as an administrative assistant.
Mara grew up on the Space Coast and relocated to Orlando for her undergraduate degree. She enjoys spending her free time traveling, boating, and spending time with her dog, Frankie.